À La Carte
Bar Menu
Thursday Lunch Set Menu
Sunday Lunch Menu
Drinks List
Wine list
Snacks & Starters

Heston's Scotch Egg, Mustard Mayonnaise

£7

Sausage Roll, Prune Ketchup

£6

Ham Hock Croquettes, Sauce Gribiche

£6

Mushroom Parfait on Grilled Campaillou (v)

£8

Lobster & Prawn Cocktail

£22

Pea & Ham Soup

Ham Hock, Mint Oil

£15

Mushroom Ragout

Aged Parmesan, Grilled Campaillou

£16

Chicken & Pork Rillette Terrine

Apricots, Celeriac Remoulade

£17

Venison Carpaccio

Horseradish Cream, Parmesan, Shallots & Caper Dressing

£20

Crab Soup & Sandwich

Cornish White & Brown Crab Meat, Tomato Fondue, Fennel Salad

£22

Mains

Heston's Oxtail & Kidney Pudding

Buttered New Potatoes, Oxtail Sauce

£35

Roast Guinea Fowl Breast

Potato Fondant, Cavolo Nero, Beetroot Puree

£38

Fillet of Cornish Plaice

Samphire, Brown Shrimps, Wholegrain Mustard Sauce

£37

Jerusalem Artichoke & Truffle Tart

Crushed Artichokes, Mushroom Velouté (v)

£36

FROM THE GRILL

We take the provenance of all our ingredients very seriously and none more so than the meat for our grill menu. All our meat is sourced from Aubrey Allen Butchers who have been providing top quality produce for over 80 years. For our beef, we only use Irish Hereford Prime that has been aged for a minimum of 28 days which we believe delivers a very special flavour and texture.

Fillet of Hereford Beef

£64

Served with Triple Cooked Chips, a choice of Béarnaise, Bone Marrow or Reform Sauce

Sides

Heston's Triple Cooked Chips (v)

£9

Green Beans & Pickled Shallots (v)

£7

Buttered New Potatoes, Dill & Parsley

£6

Tenderstem Broccoli & Hollandaise

£8

Desserts

Pineapple Cheesecake

Caramelised Pineapple, Basil

£17

Chocolate Wine Slush

Millionaire Shortbread

£17

Quaking Pudding

Cinnamon, Nutmeg, Compressed Apple & Fennel

£17

Strawberry Trifle

Amaretti & Popping Candy, Saffron Custard

£17

Cheese

British Cheese

Apple & Pear Chutney, Fruit Bread & Crackers

2 cheeses £13 / 3 cheeses £16 / 4 cheeses £19 / 5 cheeses £22

Snacks

Sausage Roll, Prune Ketchup

£6

Ham Hock Croquettes, Sauce Gribiche

£5

Smoked Haddock Toastie, Curry Sauce

£8

Mushroom Parfait on Grilled Campaillou (v)

£8

Heston's Triple Cooked Chips & Chippy Dip (v)

£10

BRITISH FAVOURITE

Fish & Chips

Battered Day Boat Cornish Fish, Heston's Triple Cooked Chips, Minted Peas, Chippy Dip

£29

2 Courses £42 / 3 courses £45

Spiced Duck Ham

Orange Puree, Pickles, Grilled Campaillou

Salt Marsh Lamb Pie

Treacle Cured Belly, Lamb Sauce

Bakewell Tart

Yogurt Ice Cream

Starter

Scotch Egg

Mustard Mayonnaise

Pea & Ham Soup

Ham Hock, Mint Oil

Mains

Roast Loin of Jimmy Butler

Bacon & Sage Stuffing, Apple Sauce, Pork Crackling, Roast Potatoes, Seasonal Vegetables

Roast Sirloin of Dry Aged Aberdeen Angus

Yorkshire Pudding, Horseradish Sauce, Roast Potatoes, Seasonal Vegetables

Desserts

Strawberry Eton Mess

English Strawberries, Elderflower Sorbet, Crystallised Pistachios

Optional Courses

British Cheese *

Apple & Pear Chutney, Fruit Bread & Crackers

2 cheeses £13 / 3 cheeses £16 / 4 cheeses £19 / 5 cheeses £22

SOFT DRINKS

Fevertree Indian

Elderflower, Light,
Mediterranean tonic £3

Fevertree soda water £3

Fevertree ginger beer £3

Fevertree ginger Ale £3

Fevertree lemonade £3

Pago Orange juice £4

Pago Pineapple juice £4

Pago Apple juice £4

Pago Cranberry juice £4

Coca-Cola, Diet coke £3.50

Why not add a cordial to one of our mixers, water, or lemonade above?

YARTY CORDIALS

A rich history with products harking back to the glamour and sophistication of the 1920's.
These charming cordials from the Yarty Valley are handcrafted and are all gluten free!

RASPBERRY&HIBISCUS

50ml|£2

STRAWBERRY&VANILLA

50ml|£2

MOCKTAIL

RASPBERRY & APPLE COOLER

£8.50

NON-ALCOHOLIC SPIRITS

SEEDLIP GROVE 42 CITRUS

£4.50

SIGNATURE COCKTAILS

GOLD RUSH

Elderflower, gin, vermouth, grapefruit, bitters,
Champagne and gold leaf

£18

BREAKFAST IN BRAY

Gin infused with basil, elderflower liqueur,
apricot jam

£13

BROKEN CHOCOLATE

Broken Clock vodka infused with Earl Grey tea,
Mozart dark chocolate liqueur

£13

TEQUILA WITH LOVE

Ocho Tequila infused with Hibiscus, Strawberry and
Vanilla cordial, Black Salt

£13.50

WHISKY PIE

Maker's Mark infused with Cinnamon, Apple Juice,
Peychaud's Bitters

£13.50

RUM OLD FASHIONED

Havana 3, Havana 7, Chairman's Spiced Rum, and
Angostura Bitter

£13.50

CLASSIC COCKTAILS

GIN/VODKA MARTINI

Gin or Vodka and Vermouth

£12

NEGRONI

Campari, Berkshire Gin, and Antica Formula Vermouth

£12

THE COUNTRYMAN'S BLOODY MARY

Broken Clock Vodka, Homemade Spicy Mix, Tomato Juice, Tabasco

£13.50

ESPRESSO MARTINI/div>

Broken Clock Vodka, Borghetti Coffee Liqueur, Espresso from Perú

P£13.50

BEER

NON-ALCOHOLIC BEER

ROTHAUS NON-ALCOHOLIC PILSNER, GERMANY

330ml |£5.50

Bottled Beer

WINDSOR & ETON BREWERY, GUARDSMAN |
BERKSHIRE, UK

BEST BITTER | 4.2%

330ml|£6

WINDSOR & ETON BREWERY, REPUBLIKA |
BERKSHIRE, UK

PILSNER | 4.8%

330ml |£6

Curious Cider

RUBENS & BRAMLEY APPLES, FRESH AND CRISPY, KENT, UK

APPLE CIDER 5.2% | 330ml |£6

Draught Cider

SHEPPY'S OAKWOOD AGED | TAUNTON, UK 4.8%

PINT £5 | HALF £3

Draught Beer

REBELLION LAGER | BUCKINGHAMSHIRE, UK,
4.4%

PINT £6 .50| HALF £3.50

ESTRELLA MALAGA LAGER |
SPAIN, ES

LAGER | 4.8%

PINT £7 HALF £3.50

WINDSOR & ETON BREWERY TREASON |
BERKSHIRE, UK

WEST COAST IPA | 5.8%

PINT £7.50 | HALF £4

WINDSOR & ETON BREWERY KNIGHT OF THE
GARTER |
BERKSHIRE, UK

GOLDEN ALE | 3.8%

PINT £5.50 | HALF £3

GIN

BERKSHIRE DRY GIN, HONEY & ORANGE BLOSSOM

The Berkshire Botanical Gin is created in one of the largest christmas tree growers in the UK, the Yattendon Estate. The Dry gin is distilled with hand-picked botanicals while on the Honey & Orange Blossom you can find light notes of honey alongside crisp juniper and citrus.

£5

CHASE, HEREFORD

We are proud to offer Chase as our house
gin.
Why not try some of their flavoured range?

Chase Sloe and Mulberry £5.50

Chase Seville Marmalade £5.50

Chase Pink Grapefruit & Pomelo £5.50

BERKSHIRE RHUBARB & RASPBERRY

Fresh, fruity and elegant with a heart of juniper. Gently infused with Rhubarb & Raspberry

£5

HENDRICKS

Infusions of rose & cucumber imbue our spirit with its uniquely balanced flavour resulting in a cool and crispy taste.

£6

MARTIN MILLERS

A unique balance of citrus and juniper. Blended to a bottling strength of 40% ABV using Icelandic Spring Water

MONKEY 47

47 herbs and spices from the Black Forest and Mediterranean area

£7

TANQUERAY

Long and spicy with black pepper, pink grapefruit, and lime

£6

PUERTOS de INDIAS

With the sweet and wild aroma of
strawberry and
juniper

£5.50

PLYMOUTH

Very smooth, creamy, and full bodied, with
a slight
sweetness

£5

VODKA

BROKEN CLOCK

Inspired by the beautiful surroundings of
the English
garden with the smooth
fresh flavours of red apples, rose petals, and a touch of earthiness

£5.50

CHASE, HEREFORD

We are proud to offer Chase as our house
vodka. Why
not try some of the flavoured range?

Chase Aged Marmalade Vodka £5.50

Chase Rhubarb Vodka £5.50

SAPLINGS VODKA

Distilled four times, achieving its unique
flavour
profile of vanilla, rye and pepper. For every bottle sold, a tree is
planted

£5

BLACK COW

This warming and clean English vodka is
the first pure
milk vodka, made from nothing but pure whole milk

£5.50

BELVEDERE

The first super premium vodka created from
600 years
of Polish vodka making. Its taste profile is structured and elegant
with hints
of almond, vanilla, and white pepper

£6

GREY GOOSE

The bottle is the essence of the finest
ingredients
from France; soft wheat from in and around Picardy, plus pure spring
water from
Gensac in the Cognac region

£6.50

RUM

GOSLING'S BLACK SEAL RUM

£4.50

VELHO BARREIRO cachaça

£4

DIPLOMATICO RESERVA EXCLUSIVA

£6

ZACAPA 23 SOLERA GRAN RESERVE

£9.50

TEQUILA, MEZCAL & PISCO

OCHO BLANCOT EQUILA £5.50

ITALIAN BRANDY

VECCHIA ROMAGNA, RISERVA 10YR

£7

COGNAC

RAGNAUD-SABOURIN NO.4 VS

£8

ARMANGAC

MARCEL TRÉPOUT 8 ANS

£7.50

CALVADOS

ROGER GROULT 'VÉNÉRABLE'

£10.50

EAUX-DE-VIE

MARC D'ALSACE GEWURTZTRAMINER

£7

WHISKEY & WHISKY

Scotch

Single malt

AMERICAN BOURBON & RYE

JACK DANIEL'S SINGLE BARREL

£8

IRISH

JAMESONS BLACK BARREL

£6.50

OTHERS

HIBIKI JAPANESE HARMONIE

£12

LIQUEURS

BORGHETTI COFFEE LIQUEUR

£4.50

DIGESTIFS

NARDINI GRAPPA RISERVA

£5.50

BY THE GLASS

Sparkling

Gianni Tessari 36 months, Lessini Durello Doc, Brut, Italy, NV 125ml

£12.50

Champagne

Piper-Heidsieck, Essentiel by Hinds Head Cuvée Réservée, Extra Brut, NV

125ml £15.00

Louis Dousset, Brut Nature Rose', Zero Dosage, NV

125ml £21.50

Piper- Heidsieck, Cuvee Essential, Blanc de Blancs, NV

125ml £23

Rose

Scalabrone Rosato, Guado al Tasso, Bolgheri, Tuscany, 2020

125ml £9.50 | 175ml £13

Château Askana, Chkhaveri, Georgia, Adjaria,2019                                    125ml £7.50 | 175ml £10.50

Roubertas, Comte de Provence, 2021

125ml £7 | 175ml £9.50

White

Tsolikauri. Chateau Askana, Lechkhumi, Georgia, 2016

125ml £8.50 | 175ml £11.50

Sauvignon Blanc Pounamu, Marlborough, New Zealand, 2021

125ml £8.50 | 175ml £11.50

Carricante, Eruzione 1614, Planeta, sicily, 2018

125ml £14.50 | 175ml £19.50

Orange

Soave Classico Superiore, Bucciato, Cà Rugate, Veneto, 2019

125ml £11.50 | 175ml £15.50

Rkatsiteli, Qvevri, Gurjaani, Georgia, 2018

125ml £7.50 | 175ml £10.50

Red

Nebbiolo/Barbera, Corte Enrichetta, Pelassa, Piedmont, Italy, 2019

125ml £8.50 | 175ml £11.50

Carignan Noir, Je T'aime, Oliver Coste, 2020

125ml £8.50 | 175ml £11.50

Barovo Single Vineyard, Tikveš, Macedonia, 2017

125ml £11.00 | 175ml £15.00

Malbec, "This is not another lovely Malbec", Riccitelli, Uco Valley, 2021

125ml £8.50 | 175ml £11.50

Brunello di Montalcino, La Mannella, Cortonesi, Tuscany, 2016

125ml £22 | 175ml £31

Pommard, Clos de Verger, 1er Cru, Domain Pillot, 2019

125ml £27.00 | 175ml £37.00

Dessert

Cuvée Thibault, Domaine Bellegarde, Jurançon, France, 2016

100ml £9

Muscat de Beaumes de Venise, Domain de Coyeux, Rhone, France, 2012

100ml £9.50

Vin Santo del Chianti, Bonacchi, Tuscany, 2008

100ml £11

Sauternes, Lions de Suduiraut, France, 2015

100ml £12

Recioto della Valpolicella, Corte Giara, Veneto, Italy, 2019

100ml £16

Port

Late Bottled Vintage, Quinta do Infantado, 2015

70ml £8

Tawny Port, Grahams 20-Year-Old

70ml £11.50

Sherry

Oloroso, Micaela, Bodegas Baron, Sanlúcar de Barrameda, Spain

70ml £5

Amontillado, Micaela, Bodegas Baron, Sanlúcar de Barrameda, Spain

70ml £5

Manzanilla, Micaela, Bodegas Baron, Sanlúcar de Barrameda, Spain

70ml £6

Pedro Ximénez, 'El Candado', Valdespino, Jerez de la Frontera, Spain

70ml £6.50

SPARKLING & CHAMPAGNE

England

Nyetimber, Classic Cuvee, Sussex, NV

£115

Cottonworth, Classic Cuvee, Hampshire, NV

£86

Germany

Riesling Brut, Griesel, Baden, 2015

£70

Italy

Prosecco Superiore Della Vite, Valdobbiadene, DOCG Extra Dry, Veneto, NV

£80

Franciacorta Brut, Fratelli Berlucchi, NV

£70

Durell0, Gianni Tessari 36 months, Lessini Durello Doc, Brut, NV

£75

France Sparkling

'Perle Noire', Brut, Louis Bouillot, Crémant de
Bourgogne, NV

£65

France Champagne

Piper-Heidsieck, Essentiel by Hind's Head Cuvée Réservée,
Extra Brut, NV

£90

Paul Déthune Grand Cru, Brut, NV

£120

Lucien Collard, Gran Cru, Extra Brut, NV

£116

Louis Dousset, Brut Nature Rose', Zero Dosage, NV

£125

Drappier, Carte d'Or, Brut, NV

£113

Piper-Heidsieck, Essentiel, Blanc de Blanc, NV

£140

Drappier, Rosè, Brut Nature, NV

£165

White by the bottle

France

Burgundy

Bourgogne Blanc, Terroir Noble, Vincent Girardin, 2017

£60

Saint Véran, Domaine De La Croix, 2020

£70

Chablis Saint Martin, Domaine Laroche, 2021

£80

Chablis Grand Cru Domain Les Preuses, Domain Roy, 2019

£150

Mersault, Les Grands Charrons, Bouzerau, 2020

£225

Alsace

Pinot Gris, Zellenberg, Domaine Marc Tempe, 2016

£75

Languedoc

Château La Bastide, Tradition Blanc, Corbiéres,

£45

Rhône

Hermitage Blanc, Jean-Louis Chave, 2011

£535

Loire Valley

Sancerre, La Terre Des Anges, Domaine Laporte, 2021

£80

Pouilly Fumé, Buisson Renard Dagueneau, 2015

£245

Italy

North

Soave Classico, Pieropan, Veneto, 2021

£48

Gavi di Gavi, La Meirana, Broglia, Piedmont, 2020

£55

Pinot Grigio, Cesconi, Italy, Trentino, 2019

£60

Alteni di Brassica, Gaya, Langhe, 2014

£280

Pinot Bianco, Rarity, Cantina Terlano, Alto Adige, 2005

£295

Central

Vermentino, Solosole, Poggio al Tesoro, Tuscany, 2020

£60

Chardonnay, Bramito, Castello della Sala, Antinori, 2020

£65

South

Zibibbo, Colomba Bianca, Vitese, Sicily, 2021 V

£30

Greco di Tufo, Feudi di San Gregorio, Cutizzi, Campania, 2020

£58

Etna Bianco, 'Occhi di Ciumi', Al-Cantara, Sicily, 2019

£60

Carricante, Eruzione1614, Planeta, Sicily, 2018

£80

Germany

Riesling, Trocken, Tesch, 2020

£45

Riesling Spatlese, Graacher Himmelreich, Joh Jos Prum, Germany, 2017

£110

Spain

Hondarribia, Hiruzta,Txakoli, Basque, 2018

£45

Albarino, Sobre Lias, Casal Caeiro, Rias Baixas, 2020

£55

Greece

Vidiano, Vorinos, Daskalaki, Crete, 2021

£53

Assyrtiko, Wild Ferment, Gaia, Santorini, 2020

£90

Argentina

Torrontés, Bodega Colomé, Salta, 2020

£36

South Africa

Viognier, The Age of Grace, Lismore Estate, Western Cape, 2020

£65

Chardonnay, Paserene, Elgin, 2017

£105

USA

Chardonnay, The Roost, Blue Heron, Mendocino, California, 2019

£85

JFW, Hartford Court, Jennifer`s Chardonnay, California, 2018

£265

New Zealand

Sauvignon Blanc Pounamu, Marlborough, New Zealand, 2020

£50

Australia

Cherubino, Laissez Faire, Field Blend, Western Australia, 2017

£55

Chardonnay, M3 Shaw + Smith, Adelaide Hills, 2020

£85

SKIN CONTACT – ORANGE BY THE BOTTLE

Italy

Soave Classico Superiore, Bucciato, Ca'Rugate, Veneto, 2020

£65

ROSÉ BY THE BOTTLE

Italy

Primitivo, Tramari, San Marzano, Salento, Puglia, 2020

£35

Scalabrone Rosato, Guado al Tasso, Bolgheri, Tuscany, 2020

£58

France

Roubertas, Comte de Provence, 2021

£40

Germany

Petit Rose, Friedrich Becker, Pfalz, 2017

£40

HALF BOTTLES

Champagne

AR Lenoble Brut Intense 37.5cl, NV

£57.50

Red

Shiraz, 'Lionheart of the Barossa', Dandelion Vineyards, Australia, 2018

£25

Château Cissac, Haut-Médoc, Bordeaux, France, 2016

£40

Chianti Classico, Isole e Olena, Tuscany, Italy, 2018

£45

RED BY THE BOTTLE

France

Burgundy

Bourgogne Hautes Côte de Nuits, La Croix, Domain Mongeard-Mugneret, 2019

£92

Sur le Chêne, Maranges, Domain Chevrot, 2019

£100

Côte de Nuits Village, Jane Eyre, 2019

£130

Pommard, Clos De Verger, 1er Cru, Domaine Pillot, 2019

£160

Gevrey-Chambertin, Cuvée Cœur de Roy, Dugat-py, 2017

£310

Bordeaux

Château de Cardaillan, Graves, 2017

£65

Château Siaurac, Lalande de Pomerol, 2014

£81

Château Siran, Margaux, 2017

£130

Château Kirwan, 3ème Cru Classé, Margaux, 2016

£220

Château Batailley, 5ème Cru Classé, Pauillac, 2015

£210

Château Cheval Blanc, 1er Grand Cru Classé A, St Emilion, 2008

£1300

Château Margaux, 1er Grand Cru Classé, Margaux, 2011

£1440

Pomerol

Languedoc

Carignan Noir, Je T'aime, Oliver Coste, 2020

£50

Beaujolais

Saint Amour 'A La Folie', Domaine de Chardigny, 2020

£65

Fleurie, Poncie, Domaine du Vissoux, 2020

£72

Jura

Ploussard, Arbois Pupillin, Domaine Renardiere, 2020

£90

Madiran

Château Bouscassé, Domain Brumont, 2016

£70

Rhone Valley

La Gloriette, Saint Joseph, Domain Faury, 2019

£90

Spain

Rioja

Tempranillo, Rioja Joven, Binario, 2018

£35

Tempranillo, Rioja Reserva, Vina Amate, 2017

£ 45

Italy

North

Ripasso della Valpolicella Superiore, Torre del Folasco, 2018

£50

Nebbiolo/Barbera, Corte Enrichetta, Pelassa, Piedmont, 2019

£48

Barolo, Pelassa, Piedmont, 2016

£100

Barbaresco Reyna, Michele Chiarlo, Piedmont, 2017

£98

Barolo, Sperss, Gaja, Italy, Piedmont, 2008

£425

Central

Montepulciano d'Abruzzo, la Valentina, Abruzzo, 2018

£50

Chianti Classico Riserva, Tenuta Tignanello, Tuscany, 2019

£105

Brunello di Montalcino, La Mannella, Cortonesi, Tuscany, 2016

£130

Tignanello, Marchese Antinori, Tuscany, 2019

£345

South

Primitivo di Manduria, Talo', Cantine San Marzano, Puglia, 2020 V

£45

Etna Rosso, 'Lu veru piaciri', Al-Cantara, Sicily, 2017

£60

Croatia

Teran, Kozlovic`, West Istria, 2020

£45

North Macedonia

Barovo Single Vineyard, Tikveš, Macedonia, 2018

£58

Portugal

Quinta do Crasto, Crasto Douro Superior, Douro, 2018

£60

Chile

Cabernet Sauvignon Reserva, Viña Perez Cruz, Maipo Andes, 2019 V

£40

Cabernet Franc, 'TH', Undurraga, Maipo Valley, 2018

£55

Argentina

Malbec, 'This is not another lovely malbec', Uco Valley 2021 V

£50

South Africa

Merlot, Thelema, Stellenbosch, 2018

£60

USA

Pinot Noir, Foley, Napa Valley, 2013

£150

Cabernet Sauvignon, Bond, Vecina, Napa Valley 2009

£955

Grenache, Patine, Sine Qua Non, Sta. Rita Hills, California, 2011

£1100

New Zealand

Pinot Noir, Bannockburn, Felton Road, Central Otago, 2021

£160

Australia

Shiraz, McRae Wood, Jim Barry, Clare Valley, 2015

£105

SWEET WINES BY THE BOTTLE

Italy

Vin Santo del Chianti, Bonacchi, Tuscany, 2008 (50cl)

£55

Recioto della Valpolicella, Corte Giara, Allegrini, Veneto, 2019 (50cl)

£80

USA

Orange Muscat,'Essensia', Quady, California, 2016 (37.5cl)

£38

France

Sauternes, Lions de Suduiraut, France, 2015 (75cl)

£87

Hungary

Tokaj Classic, Tokaji Aszu, 5 puttonyos, 2013 (25cl)

£65

South Africa

Klein Constantia, Vin de Constance, Constantia, 2017 (50cl)

£160
*These dishes contain nuts. Our menu contains allergens. If you suffer from a food allergy or intolerance, please inform a member of the restaurant team.
Dishes are subject to change.
If you would like to make a booking, please click on the link at the top of the page.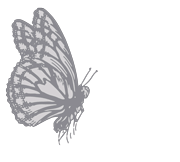 Ignite yourimagination
Alongside our wide range of imaginative food, the venue offers various evocative seating environments so whether you want to sit by the fire, gather in private round our unique oak table or lounge upstairs enjoying a cocktail we have the perfect place.